Thursday, 14 June 2012: As the criticism both from within the country as well as internationally mounts against what is happening in the name of law and order in Sri Lanka, new types of distortions and aberrations are taking place in the country's courts.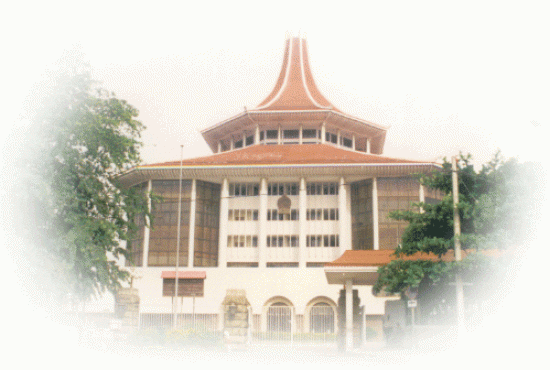 There has been quite a lot of criticism about the delays of adjudication in courts and in recent times this has been highlighted regarding cases of rape. Just last week one report stated that a rape takes place in Sri Lanka every ninety minutes. Other reports on sexual abuse of children also reveal facts which are quite shocking.
This led many local and international organisations to highlight this scandalous situation. Among others some of the international organisations to highlight the issue of delays relating to rape cases were UN agencies.
What is the result?
There has now emerged a practice in several courts to deal with this issue by way of offering to end the cases by way of paying compensation by the offender without imposing any prison sentences or even fining the offenders if such fines would affect their future employment. The going rate of compensation is around Rs. 100,000/=. Thus, an accused in a rape case could escape liability if they are willing and able to pay this amount.
Sometimes this can lead to very pathetic results. There was a case of the rape of a disabled woman and the police tried to settle the matter by the payment of Rs. 10,000/= to the victim's family. The family refused and made complaints which also received quite a lot of publicity. As a result the police had to bring the rapist to the court.
When the case was taken up at a Magistrate's Court the judge asked the victim's mother what compensation she wanted and added that he was not in a position to offer anything more than Rs. 100,000/=. The mother of the victim, who is thoroughly ignorant of the law and what can be done in courts, muttered Rs. 80,000/=. The judge ordered that amount to be paid in compensation and that was the end of that case.
In some instances when the accused is a government servant and might lose his job if he was to pay a fine as a result of a conviction there are instances where a compromise is reached not to impost the fine but to make a payment for what is called, state costs.
The whole process of adjudication even on very serious matters like rape and torture, the habits of the market place are now being practiced in the courts and the matters are dealt with by way of such kind of negotiations and compromise.
There is also the news of a pilot project for speeding up child sex abuse cases in three courts with the view to conclude a case within a period of three months. Such arrangements are unlikely to lead to an actual trial and are more likely to end in a similar kind of compromise.
Sri Lanka has moved far, far away from the rule of law. Any and every possible pragmatic arrangement is possible irrespective of the principles enshrined in the laws in the statute books.
# # #
About AHRC: The Asian Human Rights Commission is a regional non-governmental organisation that monitors human rights in Asia, documents violations and advocates for justice and institutional reform to ensure the protection and promotion of these rights. The Hong Kong-based group was founded in 1984.
Post comment
You must be logged in to post a comment.
Human Rights