"In the process of gaining our rightful place we must not be guilty of wrongful deeds. Let us not seek to satisfy our thirst for freedom by drinking from the cup of bitterness and hatred."
~Martin Luther King Jr.
Fifty years ago, on August 28, 1963, Reverend Martin Luther King Jr., the uncrowned king of the African-American population of United States of America, delivered on the steps of the Lincoln Memorial, named after and built in
memory of the American President who abolished slavery, a speech for the ages. Delivered amidst a million of Blacks, Whites, Browns and Yellows, all shades of the human race claiming the United States of America as home, King's message was universal; its proclamations were unambiguous, its central theme was inspiring and its delivery in the context of historic orations made by such a rare-few in the ancient times was unmatched.
Commemorating Martin Luther King's Speech, Barak Obama, the first Black President of America, declared thus from the same venue: "The men and women who gathered 50 years ago were not there in search of some abstract idea," he said. "They were there seeking jobs as well as justice – not just the absence of oppression but the presence of economic opportunity."
"The March on Washington teaches us that we are not trapped by the mistakes of history. America, I know the road will be long, but I know we can get there. Yes, we will stumble but I know we'll get back up."Taken in the spirit in which it was delivered by Obama, the central core theme of his oration in 2013 is very much more relevant to the oppressed people all over the world. The color of the skin, the dialect one speaks, the school a child attends, the habitat one resides in, all these divisive boundaries don't matter, or at least they shouldn't. That is the real lesson one should go away with from these history-making and history-changing orations.
Yet we plod on with the same old parlance and we cling on to our archaic thought processes, the 'narrow domestic walls' as mentioned in the illuminating stanzas of Rabindranath Tagore, that destroy the harmony of the
architecture of harmonious thinking, with ever-snowballing effects and defects. The direction of mind, its crafty manipulations and its staggering imaginations have been poisoned and the results are astounding as much as they are all-encompassing.
Dictators all over the world, whether in the deep Amazons of Latin America or the killing fields of Africa or in the barren yet paradoxically oil-rich deserts in the Middle-East or the serene and mountainous peaks of Asia and in Tibet, Burma (Myanmar), China or Sri Lanka, have been practicing the art of control of mind and masses to obtain an extended lease of power they would hold over the subjects of their respective countries. It did not matter whether the leaders who practiced these wretched craft were elected by popular vote or were ushered into power by military ploys but they were and are capable of managing to sustain themselves in their exalted pinnacles of power and with each passing month and year, they get stronger and more and more entrenched in their seats.
The message of Martin Luther King and others on the American Civil Rights Movement's history is as clear as the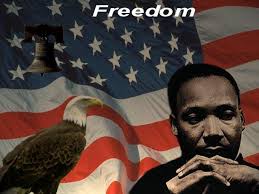 skies that hovered over the Lincoln Memorial that day, fifty years ago. Oppressed people, wherever they live, carry with them a stain of abuse and shame, a stark blemish that they would be naturally reluctant to relate to their children and grandchildren with any semblance of pride and honor. The anxieties and anguish, their dashed hopes and shattered dreams, their sorrows and sufferings cannot be told in a happy frame of mind nor could they be understood and related to by any person other than a member of that unique segment of any people anywhere on Earth who call themselves a 'minority'. But that day, Millions of Black Americans who answered the call of Martin Luther King marched in unison changing the American political and social setting forever.
However, in America of today, though it has elected a Black President in Barak Obama and is entertaining a Black
family in the White House as its chief occupants, the White America's repugnance, especially manifested though some segments of the Republican Party, led by Whites such as Mitch McConnell, John Boehner, Eric Cantor in the Senate and House of Representatives and most vociferously backed by arch-racists like Bill O'Reilly, Rush Limbaugh and Sean Hannity seem to be betrothed in a losing battle to reverse history. Having failed to come to terms with the unrelenting march of the times, their empty messaging is trying to reach the base instincts of the primordial man whose Twenty First Century descendants still seem to be living in the Deep South and some other parts of America.
In Sri Lanka, this phenomenon is very much evident in the recent 'uprisings' orchestrated against the Muslims and Tamils of this country by the Balakayas and Senas with unhesitant backing and encouragement by those politicians, amongst whom are Cabinet Ministers, who hold real power.It is apt to quote from King's speech at this time: "There are those who are asking the devotees of civil rights, 'When will you be satisfied!' … We are not satisfied, and will not be satisfied until justice rolls down like waters and righteousness like a mighty stream." Can any political leader in Sri Lanka today, relate to the deep concepts hidden in these words and understand the true meaning of these words? I seriously doubt, for they are all the net-products of centuries-old traditions and myths of the 'Mahawansa' whose singular role has been in the shaping and defining of the character of the majority of this country is. A people whose dreams have been superimposed with fairy-tales of the 'Great Chronicle' are not ready to sympathize with the down-trodden nor are they willing to empathize with and embrace another culture whose achievements are no less significant to theirs.
On December 1, 1955, a black woman named Rosa Parks, after a hard and long day's work was riding home on a bus in America. Her body was weary and tired. She got on the bus and sat in a vacant seat. In those days her city had a special law: if there weren't enough seats on the bus for white people, black people were supposed to give up their seats to them. No sooner than she got on, the bus seats became full and then more people got on. The white people expected Rosa to get up from her seat. Rosa didn't think it was fair that the white people expected her to give up her seat because she was African-American and she didn't want to be treated unfairly any longer. She said, "No," and wouldn't give up her seat. He bus driver drove the bus to the closest Police Station and had her arrested. Rosa Parks was put in jail as she violated the prevailing law. But it was an unjust law.
Rosa Park had the guts and might of mind to break that law, irrespective of the consequences. She faced the consequences but her people responded with more vigor and unity. Many people heard what happened; some didn't think it was fair. So the black people in her town said, "We aren't going to ride the bus any more until the law is changed." For one year they didn't ride the bus. Finally, the law was changed! Rosa Parks wanted African Americans to be treated fairly. All across the country, people began to insist on their civil rights. This is the story of another Black person in deep Alabama, in the USA.
The voices of Rosa Park and Martin Luther King Jr. will continue to echo in the skies of the planet. Their great deeds would be told and retold for many centuries to come to inspire the unborn generations of humanity, to ignite a spark of dignity, honor and justice. We in a corner of South Asia are languishing and hoping against hope for an appearance of a Rosa Park or a Martin Luther King Jr. We might not be all that fortunate, yet we might be, who knows?